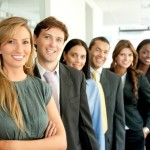 Professional Law Corporation
Attorneys that seek to incorporate their law practice in California must be aware of the various nuanced rules that govern the formation and practices of their professional law corporation.
Governing Body
The governing body of a Professional Law Corporation is the California State Bar.
In accordance with the rules promulgated by the California State Bar, the corporation must be certified by the California Secretary of State and registered with the State Bar.
The professional corporation must apply for a certificate of Registration as a Law Corporation.
In order to apply for the certification, the law corporation must have a certified copy of the law corporation's articles of the incorporation, as well as the proper bylaws excerpts.
Name of the Corporation
The name under which the law corporation intends to practice law must comply with the California State rules of Professional Responsibility and shall not be misleading.
Ownership and Transfer of Shares
The exact language from Rule 3.157 of the Law Corporation Rules of the State Bar must be used in the bylaws, when discussing the ownership and transfer of shares in the corporation.
The purpose of the professional law corporation is to practice law, therefore the shares of the corporation must be owned by either an attorney at law or the corporation.
What if a shareholder of a professional law corporation is disbarred or passes away?
Rules regarding the transfer of shares are different depending on the circumstances of the removal of the attorney from the practice of law.
Shares of a deceased shareholder must be sold or transferred to the law corporation or its shareholders within six months and one day following the date of death.
Shares of a shareholder that is ineligible to practice law, must be sold or transferred to a qualified shareholder within ninety days after the date of the ineligibility.
These terms of the sale or transfer of shares must be set forth in the articles, bylaws or a written agreement.
Attorney Advertising in Light of Disqualification
A law corporation may not permit an attorney to practice law, or represent that he or she is available to practice law, if they have resigned, been disbarred, or been suspended from the practice of law.
If an attorney is disbarred, the name of the attorney must be removed from the business name, signs, advertisements, letterhead and other materials within sixty days of disbarment or resignation.
What happens if a shareholder once again becomes eligible to practice law?
The shares may be resold to a shareholder if they become eligible to practice law once again.
Share certificates
The back of the share certificate must clearly state the restrictions regarding the ownership, sale and transfer of shares.
If you would like to speak to an experienced San Francisco business law attorney who can advise you how to form a Professional Law Corporation, contact Sutter Law Firm to speak to an attorney.